MONDIS Workshop 2013
The third MONDIS external workshop was held in Industrial palace at the Exhibition grounds of INCHEBA EXPO Prague on 3rd October 2013. The workshop was titled Documentation of monument damages and it was intended for visitors of trade fair MONUMENT 2013.
Documentation of historical buildings damages is an urgent task of cultural heritage protection. It is necessary for determination of an intervention extent according to individual buildings and for summary of means needed to ensuring of the sustainability of the entire monument fund. With respect to the limited amount of these means are appropriate to do prioritizing of damages objects according to the importance and urgency of defects. It is also important to do sorting according on the basis of prognosis of subsequent course of damage.
The workshop was dealt with issues of damage classification based on local surveys and in situ recording of the state into a mobile application, now available at http://www.mondis.cz/web/portal/mobile. The mobile application for field data collection was released in beta version just at abovementioned trade fair together with other results of the MONDIS project. The results were accompanied by public lectures of members of research team.
An attitude to the aforementioned matter was presented and discussed at the workshop with respect to foreign examples and personal piece of knowledge researcher as well as participants.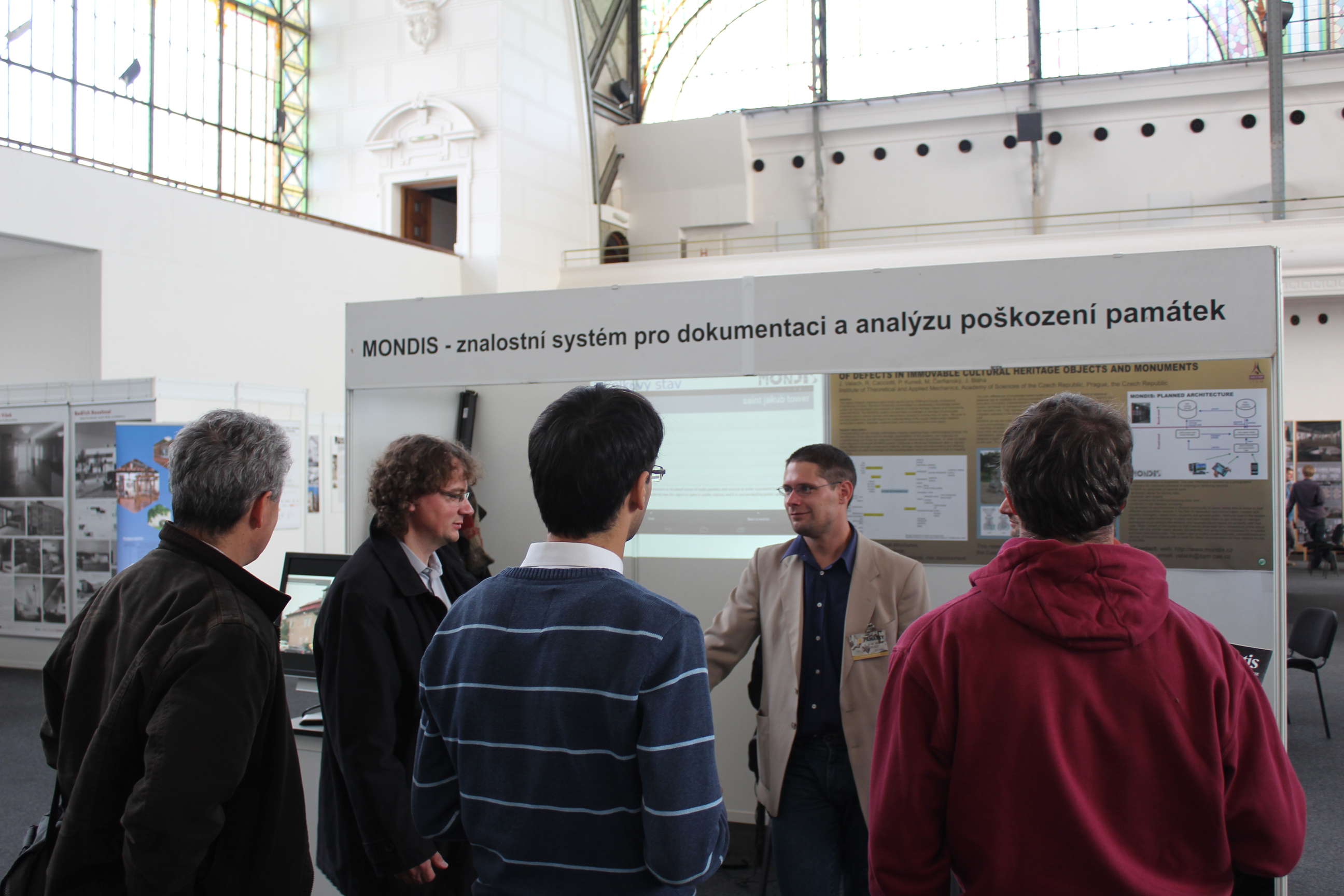 Programme and papers available
Jaroslav Valach – Documentation of historic buildings damages - challenges and possible responses
Martin Čerňanský – Ways of using knowledge model and practical examples